You can support Project OneSong in our 2nd Decade by purchasing a souvenir or making a donation.
MUSIC
Meet The HUMANES, our ALL-STAR band (Rock Stars & Actors).
CLICK on THE band's LOGO to go to their website and download some great music!
ALL PROCEEDS go to Project OneSong.


Documentary DVD and soundtrack CD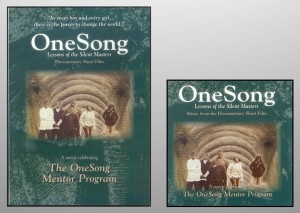 OneSong: Lessons Of The Silent Masters. Follow a group of at-risk teens from the inner city as they embark on a once in a lifetime journey to an animal sanctuary. Join them as they take their first airplane ride and their first drive through the country. Witness their heartwarming introduction to the majestic world of elephants, and be inspired as they discover the power of empathy and compassion in a place where the residents are not caged objects to be looked at, but free and valuable lives to be looked after. The documentary soundtrack CD (free with the purchase of DVD) Features musicians from the Red Hot Chili Peppers, The Elton John Band, Stevie Wonder Band, Earth, Wind & Fire, Bill Meyers, Duane Allen Harlick, Skye Dyer and more!

BOOKS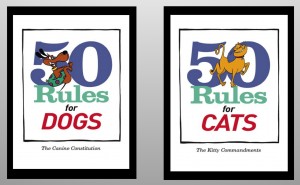 You might think there's no rhyme or reason for dog and cat behavior, but you'd be wrong. There are rules. Specifically, 50 Rules For Dogs: The Canine Constitution and 50 Rules For Cats: The Kitty Commandments. Both are cleverly illustrated, fun and irreverent peeks into the inner lives of cats and dogs from their own unique perspective. Even though they're already a great deal for $9.95 each, we'll make it even better and for a limited time you will pay NO SHIPPING and No TAX! A substantial portion of proceeds go to Project OneSong. Buy one for each of your dog and cat loving friends!
Click the buttons below to buy them from our publishing websites:
You can also donate directly to our program:


We've made online donations EASY and SECURE with our convenient PayPal Donations. All you need is a credit card or PayPal account. BONUS, your generous donations are FULLY TAX DEDUCTIBLE under federal regulations. Tax ID #95-4546962
Whatever you decide, we are extremely grateful for your support. THANK YOU!